About Creator (Sperm Donor)

My name is Kyle and I am an experienced sperm donor.  I have been donating for around two years and have had multiple pregnancies.  My fertility has increased since I started donating. This increase in fertility has allowed me to help women get pregnant. My years of being a sperm donor attribute to this success. You can look me up on Facebook; it is Kyle Gordy.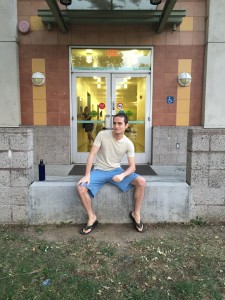 Reason For Creating Site
I created this website because I understand how difficult it is to get pregnant. And finding accurate advice on this matter can be hard. Most information on this matter is from doctors and medical professionals. These individuals do not have personal experience in getting someone pregnant. Therefore, much of their advice will be inaccurate. My site takes a different approach to this topic. This is because most of the information I used is from my personal experience. I also have helpful information from my recipients I have donated to. I want to help others by giving my advice and knowledge so that getting pregnant will be easier. This site will help whether you are a single or couple trying to conceive or increase fertility. It will also help you if you are using a sperm donor. I spent many weeks putting information on this site.
Donate
Donate to help keep my blog going!